During the 25 till 28 of June we participated at Fispal Tecnologia (Sao Paulo) - International Fair of Packaging, Processes and Logistics for the Food and Drink Industries. The biggest and most complete event of the sector in Latin America, gathering 64 thousand professionals searching for new machines and equipment, packaging, products and services in the industrial sector. Many brazilian canners visited our stand and had the chance to discover about the complete In Blue family of can seamers. Specially well received were our two models of irregular can seamers Master 440 and Viking 460 In Blue as well as the round can seamer OMEGA 200. This last one was put into operation at a brazilian meat canner few weeks ago.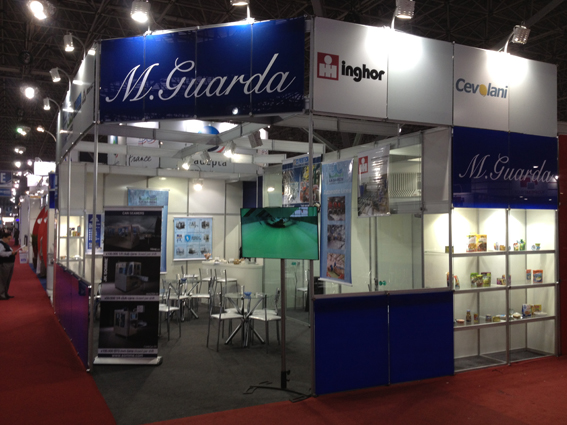 We hope to materialize soon the different projects raised during the show and reinforce our presence in the brazilian market of can seamers.
Would like to thank our friends & agents Rafael & Manoel Guarda from "M GUARDA Comercio e Representacoes" for their hospitality during the entire show.
Muito obrigado !!